One of the highlights of the past few weeks was visiting Lewis Howes in his Los Angeles studio to join him on his amazing "The School of Greatness" podcast. (Our interview here.)
If you don't know Lewis yet, get to know him now by the great work and fascinating insights he shares with millions of listeners and viewers each week as host of one of the world's top-ranked podcasts, with more than 100 million downloads since it launched in 2013.
His current mission, like mine, was born from the ashes and dust of his own major life ambushes. Today he's widely recognized as a leading lifestyle entrepreneur, bestselling author, high-performance business coach and popular speaker.
Lewis and I broke down some hot topics for business and life, including how small gains lead to big success; breaking the victim mentality, especially when life gets tough; how mental preparedness is key to overcoming life-changing adversity; how developing a mission statement, structure and discipline will keep you on track to accomplish your goals; the biggest lessons I learned as a Navy SEAL, and more.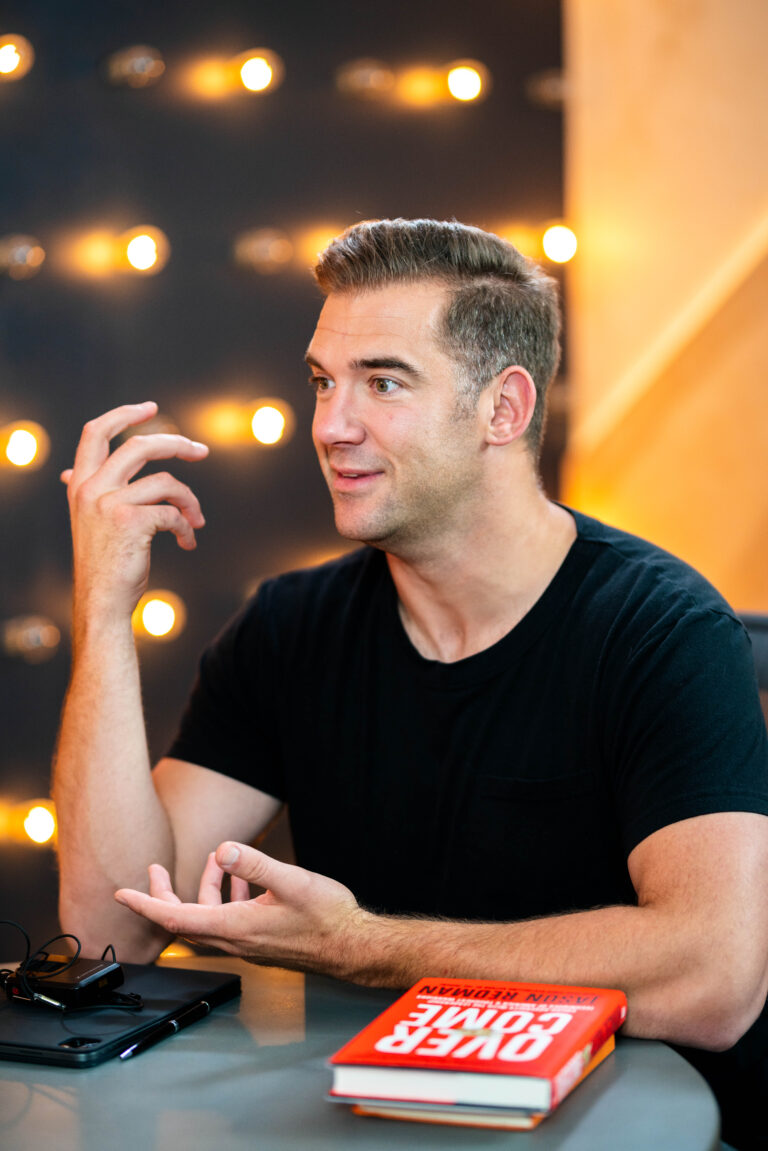 So much of what we experience and what we'll achieve comes down to the choices we make, as Lewis and I both understand of life, loss and leadership. Even amid the toughest challenges, on the hardest days, when it seems there's nothing more to give or to gain, you control whether you get up and drive forward or not — and that's the power of choice. It's a gift. Don't turn your back on its virtue.
Hear the show on The School of Greatness.
Learn more about Lewis Howes at www.lewishowes.com/about 
Thank you, Lewis and the fabulous School of Greatness team, for all you do. Keep up the great work.
"Lead Always and Overcome All,"
Jay
If you're a fan of the power of choice over excuses, wear your mindset on your sleeve.
Or your head.
Or your phone.